XBIZ widely known for trade shows and publications in the pre-recorded porn industry dating back to 1998 is most recently trying their hand at a separate trade show focused around live cams and all things adult and interactive. Each summer they have a Miami adult trade show and this year that show has been morphed into what they're calling the XBIZ Miami Interactive Summit. The summit runs MAY 30th – JUNE 2nd and takes places at the Mondrian Hotel in Miami, Florida. What is of particular interest is along with this Interactive Summit they've launched the XBIZ Cam Awards. In searching for a full list of categories and nominees for the XBIZ Cam Awards we cam up empty so we assembled the list from the parts and pieces of articles to save our readers some time. Performers are listed alphabetically and as we have time we will link to each of the cam models live webcam shows as well.
UPDATED: This post has been updated with XBIZ Cam Awards Winners in some categories.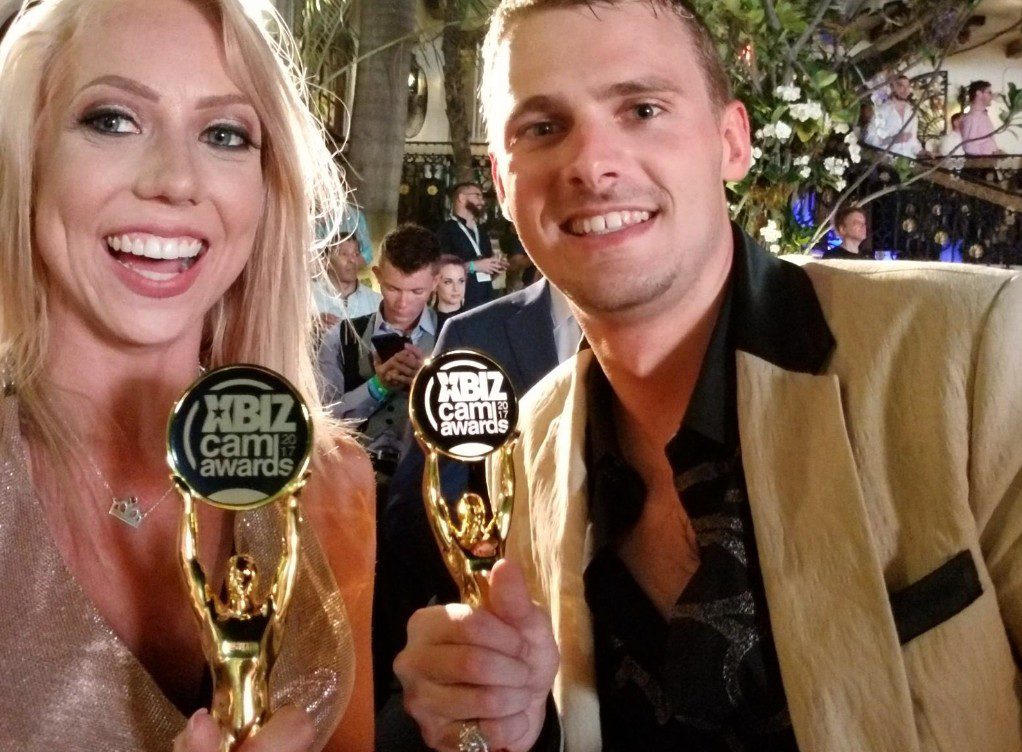 Complete List of Nominees in the 2017 XBIZ Cam Awards
Check back shortly as we also will link all the models to their live cam show pages so you can check each of them out and compare before you vote in the XBIZ Cam Awards. Likewise, this list will be updated after the XBIZ Cam Awards show with a full list of the winners as well.
Best Cam Site – North America
MyFreeCams.com – WINNER
Naked.com
Cam4
Best Cam Site – Europe
Best Cam Site – Gay
Best Cam Model – Female (Latin America)
Alexa Ann
AngelNDemon4u
Ariana Jolie
Dayaanna
DulceMooon
Eva Gomez
FloraBella
Kim Morris
LiviaChoice
Lorraine Evans
Manuela Puerta
Nicolehitman
Sofia's World
SophieCooper
Sure Cakes – WINNER
Best Cam Model – Female (North America)
Ashe Maree
Brooke Synn
Burr Suicide
ChronicLove
ComfieCozie
Dawn Willow
Harli Lott
Jenny Blighe
Kati3kat
Kitty Kat
LenaSpanks
Mel Kush
MiahCalix
Molly MFC
Vera Sky – WINNER
Best Cam Model – Female (Europe)
Alex is Wilde
AshleyWels
Brandi Fox
Cutexezra
Devious Angel
Diamond Doll
EllaLicious
Kitten Sophie
Melly Boo
Mia Snow
RaquelleDiva
SashaRed – WINNER
Schoolmary
SeductiveGoddess
Bubblekush7
Best Cam Model – Male
Daniel Shield
Dave Slick – WINNER
Dirty Couch Sex
Jaden Storm
Jakub Stefano
Leo West
Tanner North
Theo (q2to)
xXxGarretxXx
Best Fetish Cam Model
Allie Eve Knox
Harvin Miller
JessStarr
Laurette Deville
Mistress Summer
Rorrie Gomez
SeductiveGoddess
SweetieTerra
TillyKush
Vicky Vixxx – WINNER
Best Cosplay Cam Model
Adrenna Lyne
Aviana Rose
c0rtanablue
Catjira – WINNER
Hackergirl MFC
Hello Courtney
Kinky Candy Layla
Savage
Molly MFC
QueenXAlice
Best Inked Cam Model
Abbey Rhode
Caitie Rage
Catherine Tayler
Ivy Wolf – WINNER
Jenevieve Hexx
Lily Bexley
MissHeidiFox
Naomi Sanz
Sage Grey
Veronika Rose
Best BBW Cam Model
Angel DeLuca
Elise Pasquale
Housewifeswag
Kimmie KaBoom
Layla Camgirl
Miss LingLing
Mischievous Kitty
Raquel Love – WINNER
Tisha Draven
VioletWitchy
Best MILF Cam Model
Ashley Mason
FlowerBabyXO
Jenny Blighe – WINNER
Milfapalooza
Scarlet Essex
ScarletRaven
Veronika Rose
Vicky Vixxx
WonniOnFire
Zora Stone
Best Trans Cam Model
Aranxahot4u
Christina Monroe
Kelly Pierce – WINNER
Kimber Haven
Kylie Maria
Melody Monae
PrincessSweetx
Raven Roxx
Rebecca White
Thippy69
Best Cam Duo
19_honeysuckle
AshlynANDSteph
BiSquared
BlondeandRob – WINNER
Cookinbaconaked
Freak77Show
MatthewSpinicker
MeganSkyHaven
OliviaandMaria
MySweetApple
NinjaStarz
Sexyspunkygirl
Superfrenchg
TruStori3s
VioletandKayden
Best Cam Model Site
Aliciasecrets.com
BrianaLeexx.com – WINNER
CatherineTayler.com
EvaDevine.org
JoleneBrody.com
lexieford.org
meetmadden.com
MeganKroft.com
OwynLoxley.com
SeductiveGoddess1.com
Best Movie/Cam Star
Serena Blair
Bree Daniels
Dani Daniels
Samantha Hayes
Kenna James
Shawna Lenee – WINNER
Adriana Maya
Anna Bell Peaks
Kendra Sunderland
Vanessa
Post XBIZ Cam Awards Show, we will update this list by highlighting the names of the winners in the XBIZ Cam Awards. NOW UPDATED: List of the 2017 XBIZ Cam Awards Winners above
Got a Adult Industry News Story Idea? Share it with us...