Feb 25, 2016 Sammy Brooks radio show guest: Mistress Sophie Twilight
Web Camming with Sammy & Sage Episode #53 Guest Mistress Sophie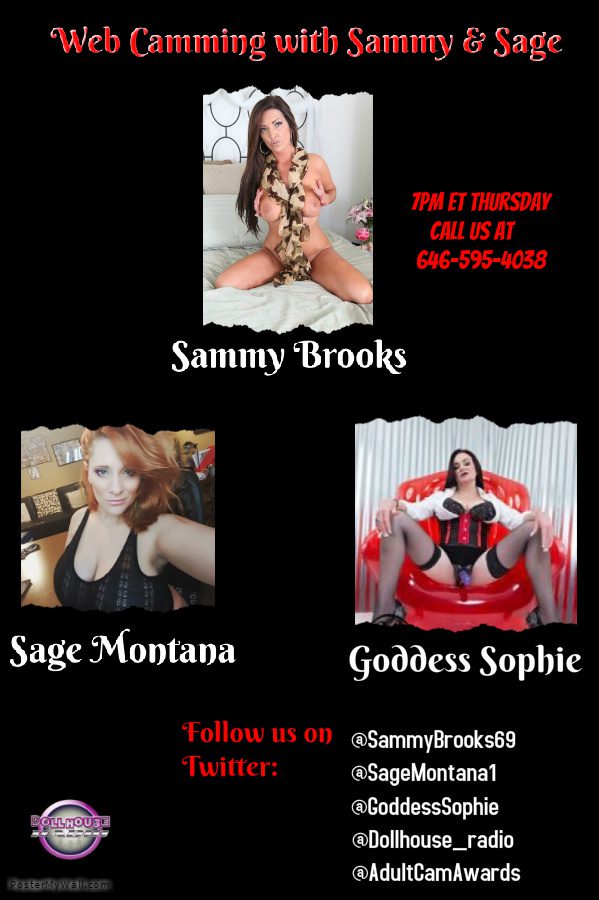 Mistress Sophie Twilight will be sharing her Domme experiences with us Feb 25, 2016 (today) so sit back and enjoy one hell of a sexy hour!
You can also call into the show we are live from 7-8pm ET 646-595-4038 and here is todays show link if missed the show, http://tobtr.com/s/8330553
Got a Adult Industry News Story Idea? Share it with us...